Our Lord's visit for a home-cooked meal left a lasting impact on even the smallest of towns. Bethany still suffers from religious tensions of her nearest neighbor, the Jerusalem which now is, and is in bondage with her children.The spades of the archaeologists disclose an odd course of growth over the years.

Map of Bethany. Source: TruthInScripture.net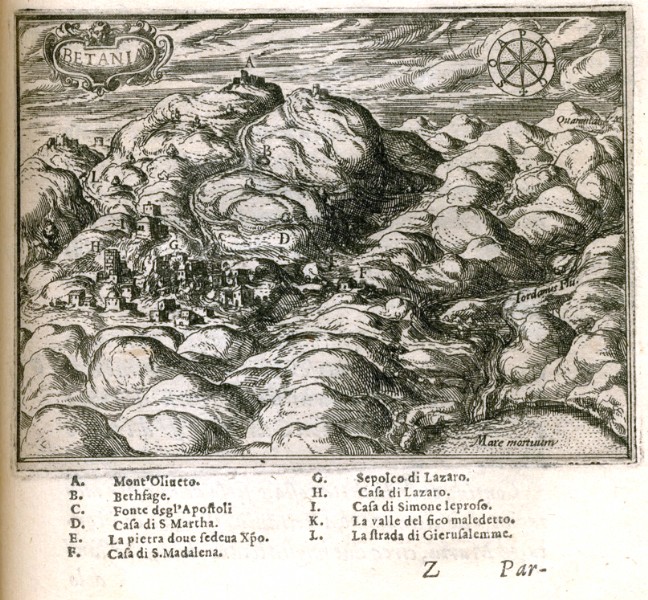 Bethany, depicted in 1587, by Jean Zuallart. Wikipedia commons.
Most archaeological digs have merely uncovered more details of 4th century churches built near Lazarus' former tomb, to immortalize Jesus' miracle. In fact, all of the sites we read about in Scripture were venerated over the years, as a map from 1587 shows (left). Though written in Latin, you can make out the names of the Mount of Olives (A), the houses of Martha (D) and Simon the leper (I), and Lazarus' tomb (G). As recently as 1890, the little village still had that small town look and feel (right top photo).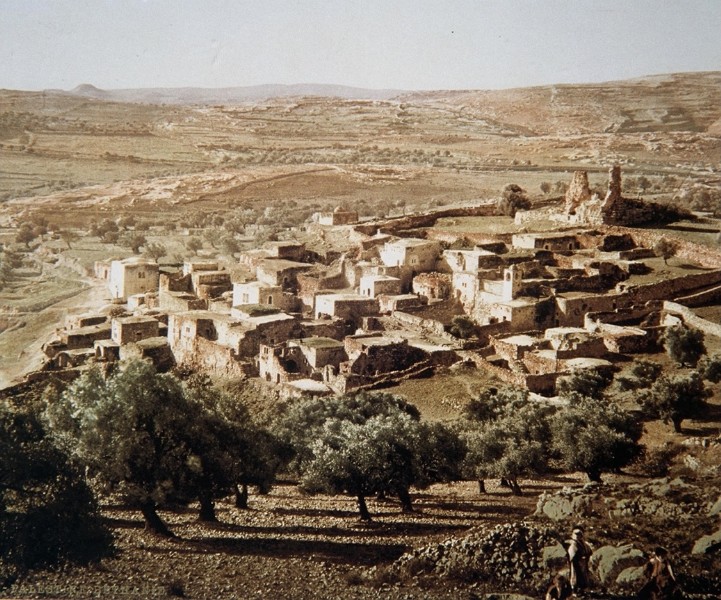 Colorized photo of Bethany, Felix Bonfils, circa 1890. Wikipedia commons.
The town still exists today, having grown from a rough mountain hamlet of 12-20 families, to the second largest Palestinian city in the Jerusalem Governate for a population of over 17,000 mostly Palestinian families. Known as Al-Eizariya (Arabic for "The place of Lazarus"), it now has a large Jewish/Palestinian wall as a security barrier (below), due to its proximity to the Temple Mount. Thankfully God's elect dwell in the Jerusalem which is above and is free, protected by Jesus.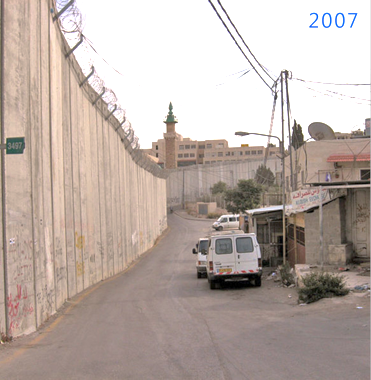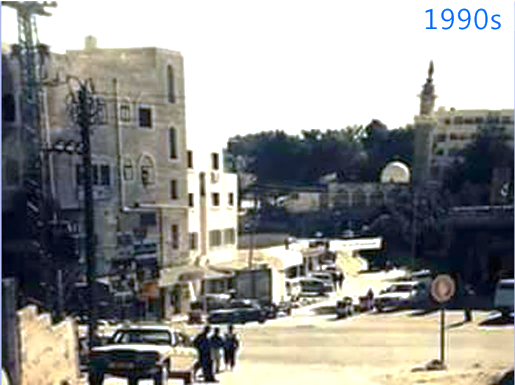 Israeli separation barrier between modern-day Bethany and Jerusalem. Wikipedia commons.
Like this? Consider sharing it to Facebook by clicking the linked icon below.